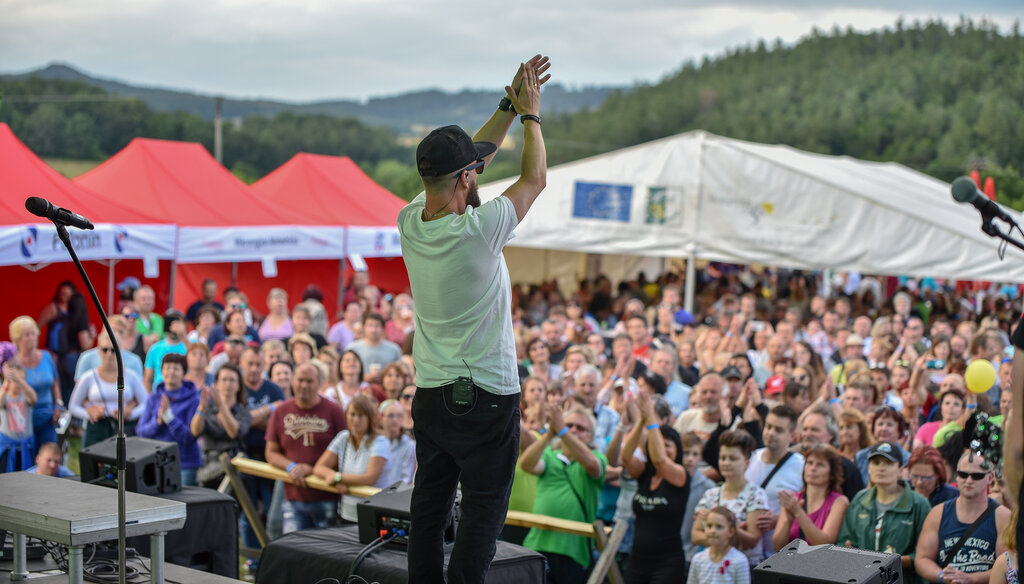 Lavender Festival
The most fragrant festival in Moravia
Every year on the festive days, 5th and 6th of July, Bezděkov becomes a draw for all those who like lavender, farm and local products, good music and entertainment.
"With the event we wanted to thank our fans for their enthusiasm and goodwill. The festival was mainly to showcase small start-up farming businesses as a possible self-fulfilling opportunity for anyone with interest and enthusiasm." says farmer Lukas about the project.
You can enjoy the lavender with all your senses. Throughout the festival you can taste original refreshments in the form of lavender lemonade, coffee, lavender ice cream, lavender beer, sausage with lavender, as well as cheese, desserts and other specialties.
For non-traditional shopping, booths with exclusively local and themed vendors are available to visitors.
A rich programme takes place on the main stage on both days. When selecting the performers, we try to make sure that all age groups of visitors are satisfied.
Each year, Chef Jan Rimpler demonstrates his skills with a TV tasting and shows us how to cook with lavender.

Guided talks on the cultivation and use of herbs, organic production and the topic of organic farming are also not to be missed.
On the farm there are guided tours of the lavender fields and the farm, photo shoots in the lavender beds by a professional photographer or the popular competition for the best cake by festival visitors.
For the little ones there is always a rich children's programme, but they can also admire and try the magic of craftsmen, such as blacksmiths, weavers or lace makers, and for animal lovers there are horse and pony rides.